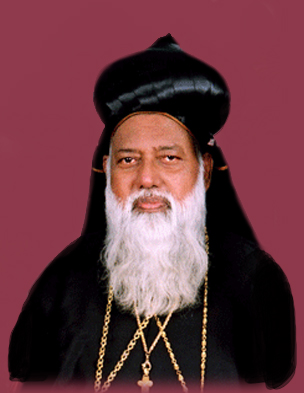 Former Patron of The School
HIS BEATITUDE MORAN MOR CYRIL BASELIOS CATHOLICOS has the avowed mission of interpreting the will of God for the welfare of humanity. Born in 1935, at Ullannoor in the district of Pathanamthitta, in a family blessed with two priests, four nuns and an Archbishop, today, HIS BEATITUDE MORAN MOR CYRIL BASELIOS CATHOLICOS is the Religious Head of the Malankara Catholic Church and the Vice-President of the Catholic Bishop's Conference of India.
His deep rooted knowledge in Theology, Philosophy, Psychology and Economics has a source in spirituality. It is the vision of His Grace that this spiritual knowledge should be in the material growth of humanity. His Grace believes that technology should be an integral part of education, for the creation of the society of the 21st century.
A keen sense of observation, shrewd intellect, skill for planning and organisation, administrative skills, sense of value and spiritual leadership constitute the personality of His Grace. While he interprets the Gospel of Love for the welfare of the people he finds tolerance the ancient trait of Indian tradition a powerful tool in the process of imparting education to generations, in the footsteps of the Founder Visionary His Grace Mar Ivanios.